These kinds of feeds should be fed to pigs like this, otherwise they will be fed in vain
2020-01-09 11:09:28 Click:
Anyone who has raised pigs knows that feeding pigs is not a matter of feeding the pigs with pigs. Pay attention to the usage and dosage. Otherwise, not only will it be easy to waste the feed, the pigs will not grow well, and some diseases will be caused.
Here are some precautions for the use of several common pig feeds, reminding pig friends to feed pigs and grasp the usage and dosage in order to truly feed pigs.
1. Wheat bran <br /> <br /> Wheat bran is rich in nutrition, soft in texture, and good in palatability, but has a laxative effect.
Feeding pigs with wheat bran should not exceed 15% of the diet, and it should not be fed alone for a long time, otherwise it will easily cause calcium deficiency.
2. Rice bran <br /> <br /> Rice bran is rich in oil and crude protein, and has a phosphorus-to-calcium ratio of 17: 1. Rice bran has high energy, but is prone to deterioration during long-term storage. Therefore, fresh rice bran should be used when formulating compound feed.
When formulating compound feed for pigs, the amount of rice bran should not exceed 30%, otherwise, piglets will diarrhea, fattening pigs will easily form soft fat, and pork quality will be poor.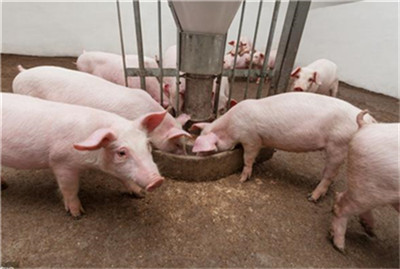 3. Okara <br /> <br /> Okara contains antitrypsin, which will hinder the digestion and absorption of protein by livestock and poultry, so it must be cooked before feeding, otherwise it will cause thinning.
Okara is deficient in vitamins and minerals, and should be reasonably matched with refined, roughage and green fodder. The amount used should not exceed 30% of the total feed. It is absolutely forbidden to feed spoiled soybean dregs.
4. Distillers grains <br /> <br /> Distillers grains are rich in crude protein, vitamin B, potassium, and phosphate, but contain little calcium and alcohol residues. They should not be fed to pregnant pigs. They must be fed with green feed and compound feed.
5. Rapeseed cake <br /> <br /> The non-detoxified rapeseed cake should be soaked in warm water and then boiled, or crushed, roasted and detoxified before feeding, and it should not be fed after detoxification.
6. Sweet potato <br /> <br /> Sweet potato has a high starch content, but lacks other nutrients. It is incompletely fed with single feed, and it is not easy to digest and absorb raw food. Therefore, sweet potatoes should be mixed with compound feed and green feed after cooking.
7. Straw seed hulls <br /> <br /> 风 After drying the corn and rapeseed, rice and legume crop stalks and seed hulls, they are processed into powder.
Immerse in water for 8 to 12 hours before feeding. After it is softened, mix with green or compound feed.